Small group, countryside tours of Japan
Our Tours
Our tours are unique in that we have combined the Japanese countryside with

onsen ryokans

(i.e. Japanese inns fitted with hot spring baths) and are focused on introducidng overseas visitors to places that are not well-trodden, often hidden behind glitzy, artificial touristy destinations. We are committed to having overseas guests come to contact with the Japanese countryside up close, a rustic countryside that is blessed with lush greenery, autumn foliage, quaint fishing villages, the landscape dotted with farm houses, sprawling rice fields, lonely paths, etc.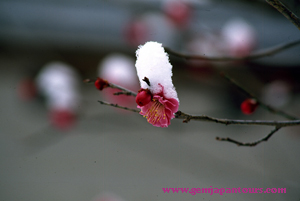 We use Japanese accommodation (i.e. ryokans) as much as possible, as opposed to western style hotels and we would like to hasten to add that the ryokan experience pays off handsomely. We use quality ryokans with congenial decor, fitted with a private bathroom in your room as a minimum requirement. We try as best we can to put to rest all the apprehension you may have about the accommodation in our tours. We are committed to
quality and service
by carefully selecting ryokans based on hospitality, cleanliness, food, etc through many familialization trips we have made.
We are all native Japanese, which enables us to capitalize on vast networks and connections we have within Japan to have you make the most of your Japan tour.
Our tours are best-suited for
families and friends
who wish to travel among themselves. In addition to the four package tours, Eight Million Gods, Like A Mountain Priest, Thousand Cranes, and Samurai Trail, outlined below, we are more than happy to plan and organize tours tailored to your needs and curiosity.
---
Please click on the tour name below for tour details
Note: Any of the tour packages laid out above can be operated exclusively for you on any date you choose, on condition that the minimum number of participants, which is four, is met. However, in case that you are the only two and there are any other participants in the tour to make up the four, rest assured that we run the tour.
---
---

(C) Copyright 2019 Gem Japan Tours All Rithts Reserved /   
Privacy Policy